Feature Documentary - Case Study
Coming Clean
is a 2020 feature documentary about America's opioid epidemic. Years in the making, it follows the crisis both on a macro scale as it examines the cultural history and medical science of opioids, and on a micro scale as it follows the lives of several recovering addicts and lawmakers trying to enact meaningful change.  The project made far-reaching use of graphics that I found myself providing with a wide range of methods, from 2d mixed-media animation to hand-drawn rotoscoping to C4D/Octane rendering. The film's director Ondi Timoner is a longtime collaborator of mine, and we worked closely together on the graphics while she simultaneously shot and edited the film with her team.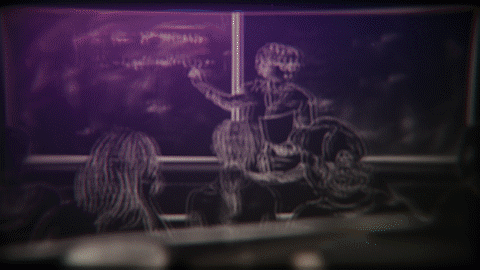 The subjects of
Coming Clean
carry with them unique, remarkable stories of pain and recovery. They come from all walks of life, from the formerly unhoused in Salt Lake City to high schoolers in the suburbs of New Jersey. For many of them, their addiction stems from adverse childhood experiences that we as filmmakers were not around to shoot. I was tasked with bringing these backstories to life through animated re-enactments. We found a handmade, mixed-media approach favoring POV tended to evoke the strongest emotions and sense of sharing their experience. Ondi is a huge advocate of shooting on film and the movie has some gorgeous super 8mm and 16mm b-roll; I was provided the original scans of all of these, which I looked to for inspiration as well as repurposed for grain and light leak elements to help tie my visuals to hers.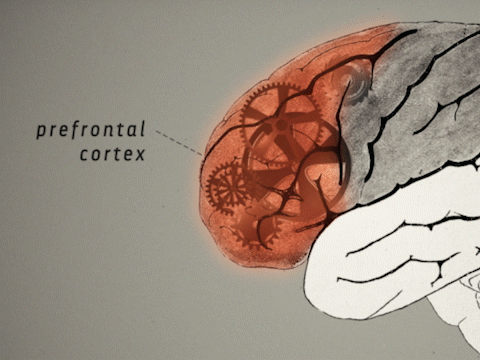 Between these intimate and often heart-wrenching personal stories, the film takes time to step outwards to examine aspects of the crisis as whole – how it came to be, where opioids came from and what they do to the body, and what the crisis is costing America and Americans. For these I went with a more technical style to convey information in a quick and clear manner, while looking for chances when possible to bring in the more expressive elements of the re-enactments.
Spanning some half a dozen characters and a handful of cities across the country, we also needed a unified method of getting from one place to another smoothly. Being able to work so closely with the editing team allowed me to implement  a technique of blending  shots with a rotoscope animation  takeover. We ended up crafting  over 20 of these for the film, which working on a tight deadline with a constantly evolving edit was no small feat; however, it all paid off to a lyrical and kind of hypnotic end result. 
Written & Directed by Ondi Timoner
Produced by Alexandra Parker
Produced by Ondi Timoner, Zach Bidner, and Nick Dane
Edited by Ondi Timoner & Gary Pollak
Additional editing by Curtis McConnell
Assistant Editors: Taylor Umbrell & Micah Holtgraves
Music by Morgan Doctor, Julian Scherle and The Acid
Motion Graphics & Animation by Cullen Parr
Additional Illustration & Rotoscope Animation by Kayleigh Jaffe
Vintage archival illustrations sourced from
Wellcome Collection
Wikimedia Commons
National Library of Medicine